Thousand Islands Playhouse: Canada's Dockside Theatre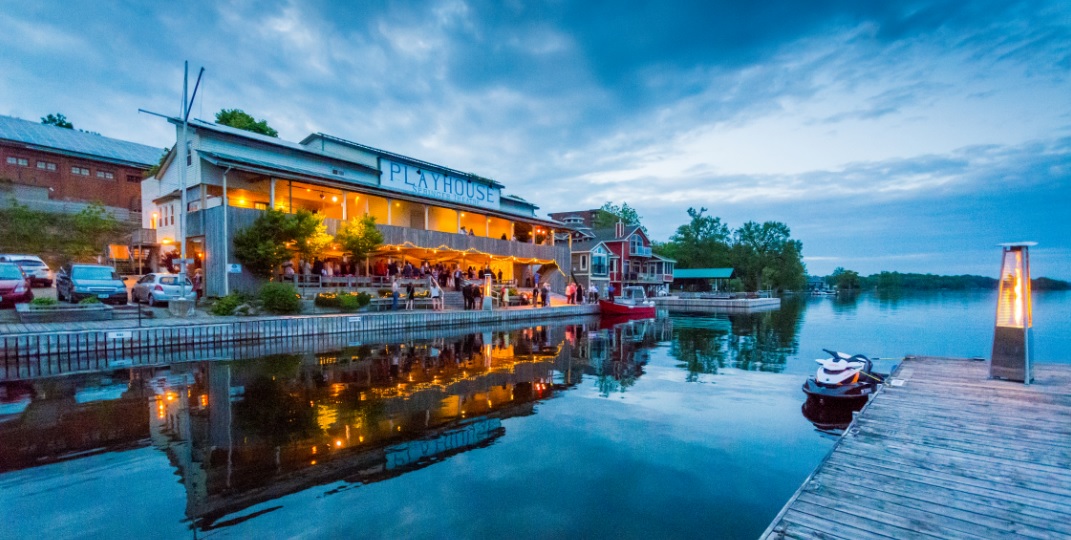 Find yourself on the dock of the Thousand Islands Playhouse this summer, toes almost touching the
tranquil St. Lawrence as she lazily makes her way east. This is the perfect place to escape to and soak in professional summer theatre now that winter has finally thawed away. Whether you want to take a musical trip back in time, are hoping to experience some home-grown Canadian stories, or want to get lost in love on the streets of Edinburgh, TIP's 2018 season has all of it and more.
Take the world premiere of the hysterical farce The Canadian, inspired by playwright Jason Hall's time as
Visiting Artist at TIP. The Canadian captures all the levity of running a failing family-owned resort on the river along with slapstick antics reminiscent of the classic Noises Off—all with a supremely Canadian flavour. If you are familiar with the 1000 Islands, you will quickly recognize the spirit of the area's communities and characters on stage; if you are new to our shores, you will soon feel right at home: in the aisles, rolling with laughter.
This summer, we are also excited to present two co-productions: Buddy: The Buddy Holly Story, produced in association with Western Canada Theatre in Kamloops and Prairie Nurse, produced in association with Factory Theatre in Toronto. TIP loves to welcome professional theatre collaborators to Gananoque and show them the charm of our little riverside town. Locals and tourists alike won't find it unusual to run into our casts and crews around town and on boat tours, taking in the summer sun, or grabbing grub at the local haunts.
Now in its 36th season, Canada's dockside theatre can't wait to welcome you to Gananoque and the 1000 Islands. Come for a show and you'll want to stay for an endless summer of theatre magic.
2018 Season line-up:
2 Pianos 4 Hands (May 24 – June 16) – A comedic classical music duel
Buddy: The Buddy Holly Story (June 22 – July 21) – A rock & roll musical
Harvest (July 6 – 29) – Hilarity hits close to home
The Canadian (July 27 – August 18) – A world premiere farce
Midsummer: A Play with Songs (August 10 – Sept 2) – A dysfunctional rom-com
Prairie Nurse (August 24 – Sept 15) – A culture-clashing comedy
Shirley Valentine (September 21 – Oct 14) – A comedy about finding yourself
Visit www.1000islandsplayhouse.com for more information about the season and Canada's dockside theatre.

---