Gravenhurst Theatre – Hello from Krista and Dave!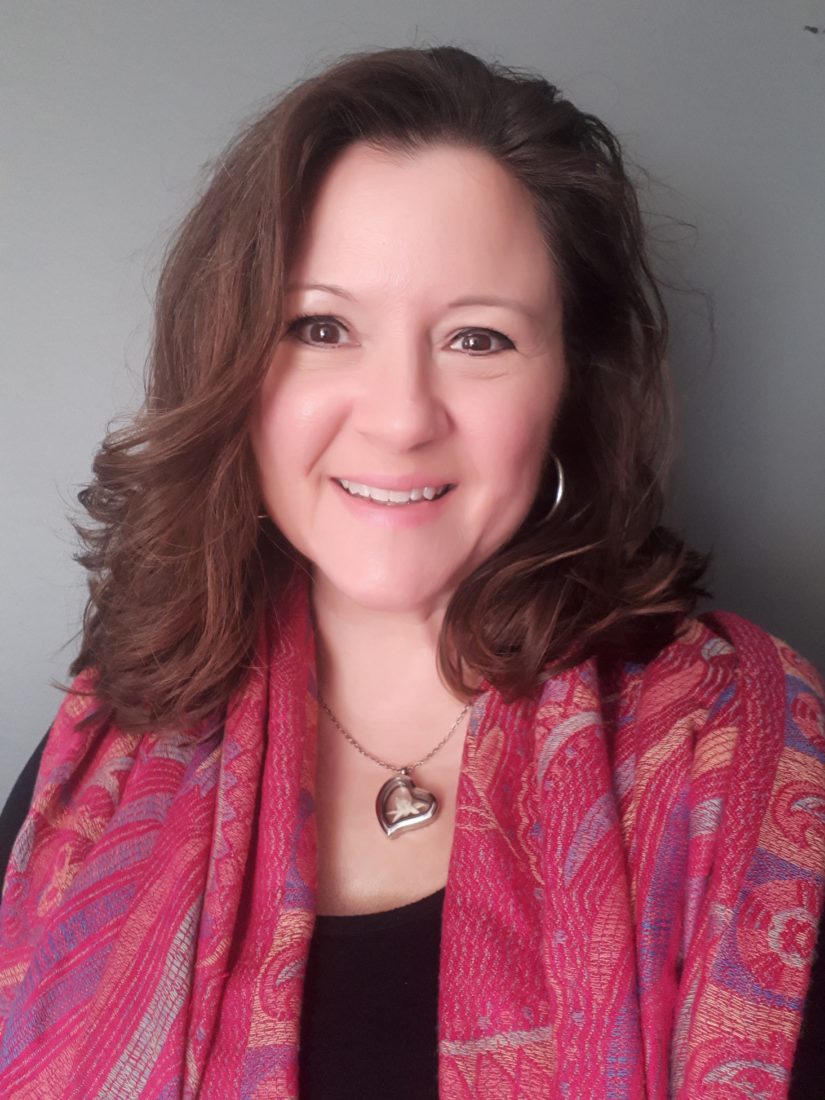 We are so proud to continue the time-honoured tradition of summer theatre in Muskoka, now in its 84th year. It's a torch we are honoured to carry, yet, it's no small feat so we are very grateful for our generous sponsors, the small army of dedicated staff and volunteers who make it all happen and you, our visitors!  Keeping this beautiful, historic treasure alive year-round, is not only positive for our economy but the theatre is also a place where people gather, often as strangers, and together they laugh, cry, cheer, dance and leave as a theatre family.  So, we hope you enjoy your visit with us and leave, feeling like family wishing to return time and time again.  After all, Summer Theatre in Muskoka is a tradition worth coming back for!
-Krista storey, Manager of Arts & Culture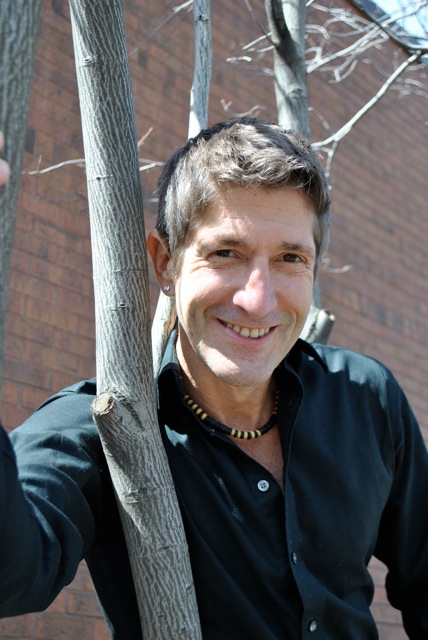 Our payoff for surviving the harsh winter is the long and glorious days of the Muskoka summer.  Join us on a warm day or bright night as we open our season with souvenir, a comic and touching true story about a woman so dedicated to the art of music that despite being "the worst singer in the world', she becomes the darling of the New York City elite.  Following the tremendous success of Swing last year, we bring back our live six-piece band with the edgy and sophisticated Broadway Hit, The World Goes 'Round, featuring a brilliant cast of singers and dancers!  And finally, take a trip to Greater Tuna, Texas, where even the Lions Club is too Liberal!  Delighting audiences around the world for over 30 years, this is a tour de force for two actors playing over 20 roles!
Summer is fleeting, so why not consider a Flex Pack so you don't miss a single moment of this terrific season!
-Dave Campbell, Summer Theatre Artistic Director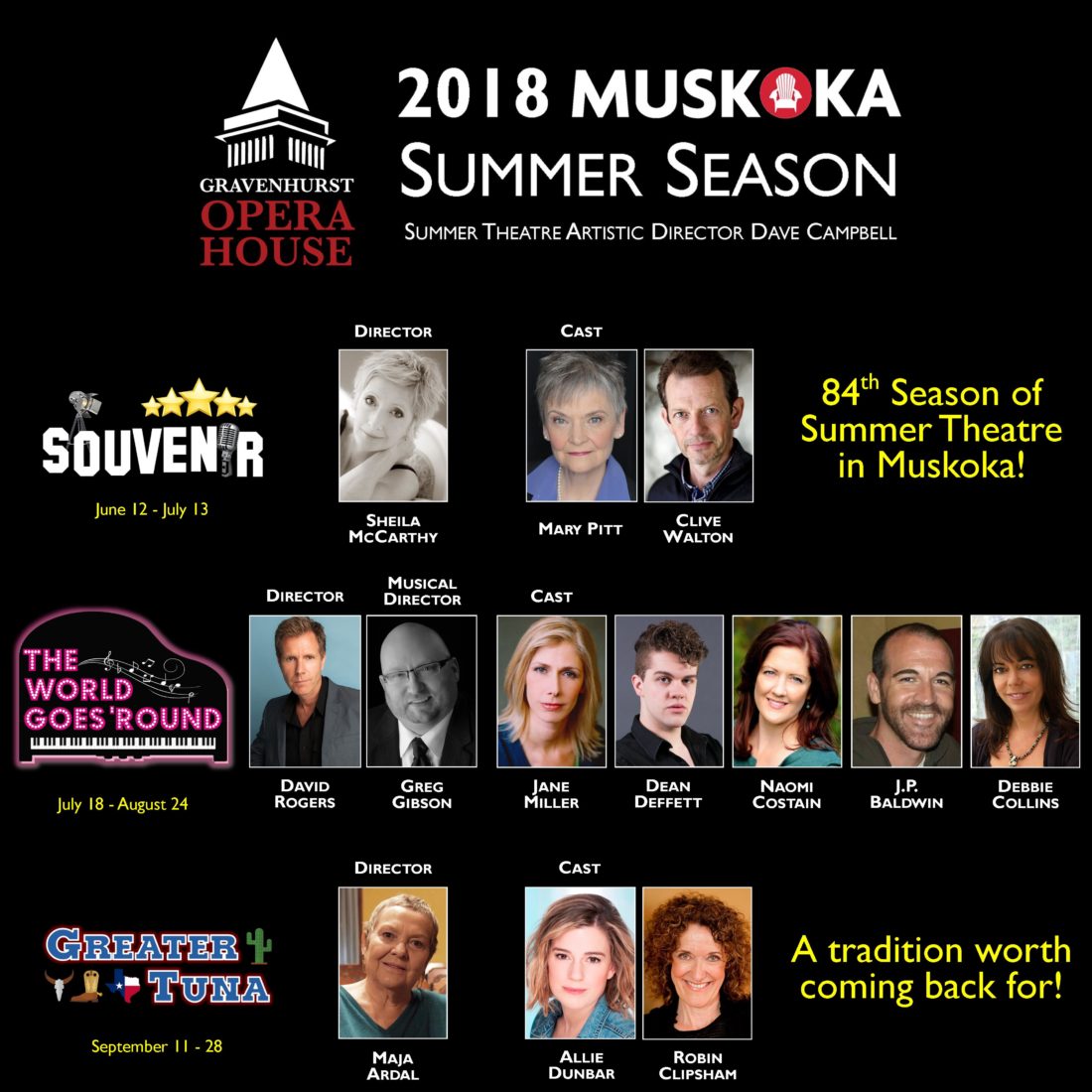 Praise for Souvenir (Running June 12 – July 13)
"Multi-talented, award-winning Sheila McCarthy, directs this tour-de-force.  She pulls an energy from her talented cast that moves the play seamlessly through 12 years of missed notes.  Artistic Director Dave Campbell's collaborative team includes set design by Tim Webb, lighting by Claude Labrecque and costumes from Chris Cristobal.  Their combined talents capture the 1940's New York setting to perfection."
"Guaranteed to keep you smiling, this 'Souvenir' should be added to your treasure chest of great summer theatre memories."
---