Port Hope Festival Theatre, Port Hope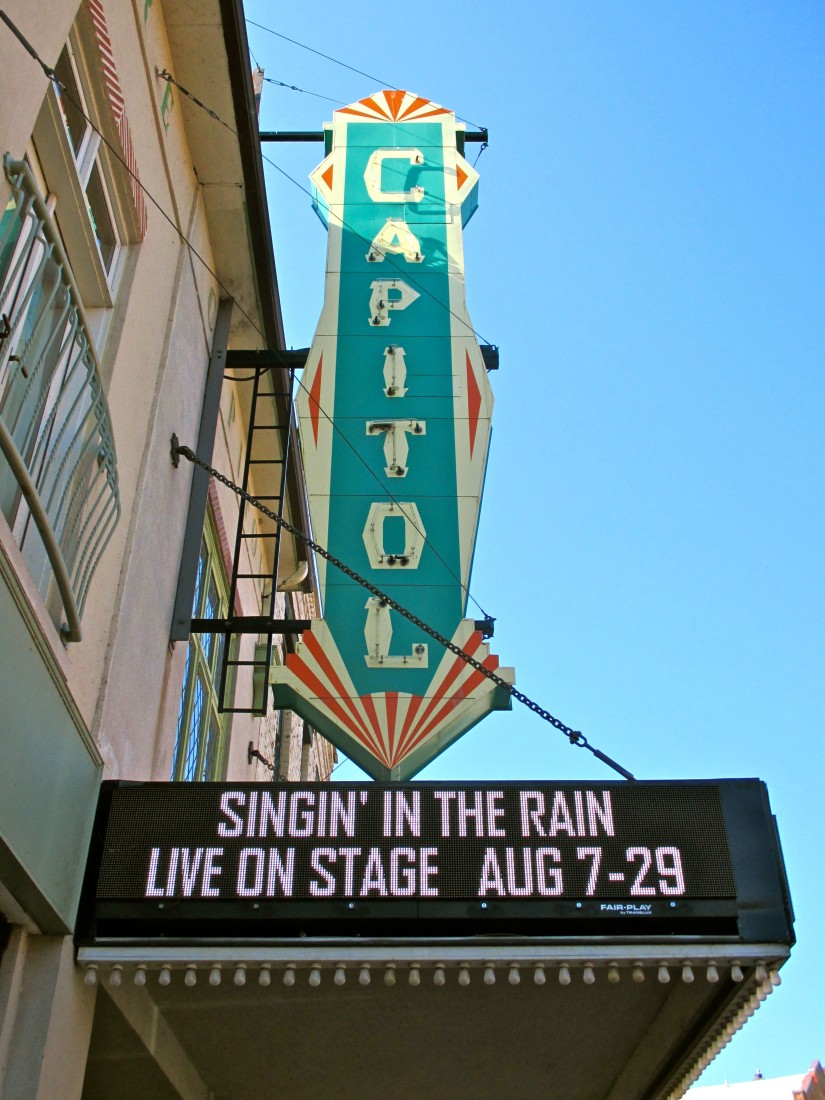 The first rule of road travel: when the top-reviewed restaurant in town is a burger joint, you go to the burger joint.
Port Hope's Olympus Burger is fun. Menu items are named after Greek gods, a nod to co-owner George Kallonakis' heritage. The spotless interior features bold black and white graphics on Athenian blue, another nod. And there's the Labour of Hercules—a hot pepper-piled burger that, if successfully eaten, nets you a t-shirt, a milkshake, and 10% off future visits.
But the food is serious business. George tells us proudly that their beef and lamb are always fresh and sourced in Ontario, as are the potatoes they use to make their home-cut fries. Service is swift and friendly, my Ares burger is peppery and satisfying, and the fries are among the best I've ever had. George says he wanted to create something unique and distinct and boy, does he pull it off. I understand why Olympus Burger is at the top of Tripadvisor's list.
Designated Travel Companion (DTC), a former resident of Port Hope, takes me on a brief driving tour past stately homes and along the "best-preserved 19th-century streetscape in Ontario". (There are over 50 properties with a heritage designation on Walton Street alone). We land at a small public beach near the bottom of Mill Street with sandy stretches and wide views of Lake Ontario. A little further along you can access the Port Hope portion of the Waterfront Trail. But DTC and I take refuge from the midday sun instead and watch the water. I like this town. There's a lot going on here, a steady stream of cars and people and yet a real sense of place, of stillness. I like the contradiction.
Back up on the main street, we push the door into Engine Gallery, and I notice the OPEN sign is actually turned to CLOSED, a fact I mention to the young woman behind the desk. It wasn't a mistake; they're mounting a show which opens in a few days. Oops. She graciously invites us to stay for a sneak preview of San Murata's luminous new exhibition "Landscapes", running until September 1st.
Director Stephen Schwartz tells me that Engine Gallery was launched in 2003 in the days when Queen West West in Toronto was still being gentrified. When he got priced out of the city, Steven looked for a place where he could afford to run his business. Enter friends with a property at 32 Walton Street; this location opened last autumn. He finds the town has a vibe "like Queen West—a lot of creative people and a lively arts scene" but with a community that encourages each other. "In a town like this, you feel you are a part of something. In Toronto, you feel alone."
When we enter the beautifully curated space of G. Facey Clothing, a boutique department store that has been a fixture in Port Hope for more than two decades, I am immediately drawn to a stack of Frye footwear boxes. A reformed bootaholic, I merely run a finger carefully, lovingly along the edges of one box but do not open it. I confess to owner Teri-Jo Ashton that I'm not actually shopping, but in town to see Singin' in the Rain. Her reaction is immediate and enthusiastic. "I stepped out of the theatre and I forgot I was in Port Hope. It's totally Broadway. Just spot on the best show I've ever seen at The Capitol."
This is a refrain repeated several times with locals and shop owners as we poke along downtown. "Wait till you see it!" "You're in for a treat!" "He makes it rain!" Seriously, the buzz on the street is unbelievable. Time to meet the man behind the buzz.
We hear Antonio Sarmiento's phone ringing before we see him. He's a man in motion, with big ideas and big goals, and he's happy to share all of it as he tours us around.
Opening August 15, 1930, the Capitol Theatre was one of the first venues built especially for "talkies" in Canada and is now the only atmospheric theatre remaining in the country. It's likely for this reason that the theatre is currently under review for designation as a National Historic Site. But it's also for this reason that the company can't alter anything. So the fact that there is no fly space, no wings, no back stage area has created a considerable challenge. It's one Antonio seems uniquely qualified to meet.
He arrived at the Cameco Capitol Arts Centre with an impressive resume as a performer, writer, producer, and director, including time as the award-winning Head of Production with Steven Spielberg's Shoah Foundation. Now in his second year as Artistic Director and General Manager, Antonio's enthusiastic programming at the Port Hope Festival Theatre and the Sculthorpe Theatre, a repurposed meeting room that now serves as a black box theatre and performance space, is really turning heads. In fact, he's on the cusp of breaking the Capitol's all time record for sales in a single show with Singin' in the Rain.
To solve the limitations of a theatre purpose-built for movies, Antonio's use of digital technology "started as a solution to a problem; it's now become our signature." Instead of traditional sets, a whole world can be projected onto flats and changed in a millisecond. But the technology is never used at the expense of the primary focus: the performances. And there's another benefit: this embrace of multi-media also appeals to a new, younger audience. And while there are competing forms of entertainment, "nothing in your pocket can beat a live performance," he says. The former movie house, transformed into a theatre, now flourishes with the marriage of both.
Just around the corner at Trattoria Gusto, I order a Cucumber Collins (gin, San Pellegrino limonata, club soda and fresh cucumber slices—light and refreshing and summer) without hesitation. I am then utterly paralyzed by the rest of the menu; every last item is appealing, and I go back and forth, even soliciting recommendations from the servers and nearby patrons. Eventually I select the zuppa (sweet green pea and leek—delicate with intense hits of mint pesto) and the Giardino pizza (marinated eggplant, zucchini, tomato, onion, arugula pesto, mozzarella and goat cheese—simple late summer bounty) and I realise I couldn't have made a wrong turn.
The restaurant has three large dining areas: a lounge with a neatly-stocked bar and comfortable seats in the front window; a quiet, understated dining room lined with banquettes; and a patio overlooking the Ganaraska River. DTC and I have a lovely meal, and enjoy the warm and respectful service.
When dark, the set isn't much to look at: four blank flats and the iconic street lamp downstage right. Then the lights dim, the overture swells, the MGM lion roars and we're in a movie theatre in 1952—Antonio has cheekily updated the film's opening credits. We are transported to Graumann's Chinese Theatre, then a streetscape, then the interior of a movie mogul's home as image after image is projected onto the flats.
All your favourite song and dance numbers from the film are here including "Good Mornin'" and "Gotta Dance" plus a new one featuring the hilarious Amanda Struthmann as Lina Lamont. "Make 'Em Laugh" comes early and knocks'em dead. There is no digital wizardry here, just a very talented performer—Jay T. Schramek—with a song and skill and a few props. "You Are My Lucky Star" is achingly sung by Kate Blackburn as newcomer Kathy Selden. And just before Timothy Gledhill knocks the title song out of the park, it starts to rain on the stage. It's a breathtaking moment that garners applause from the audience.
The show is polished and incredibly tight, with the top-notch performers (Shaw! Stratford! Mirvish!) wowing the audience with every click of their tap shoes. I won't spoil the surprise of the finale, but suffice it to say, we are all singing and clapping along to til the last note rings through the theatre. Catch this one before it closes at the end of the month.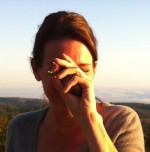 Anne Heathcote—writer, road tripper and theatre-lover—is counting her blessings in Prince Edward County.
---