Orillia Opera House, Orillia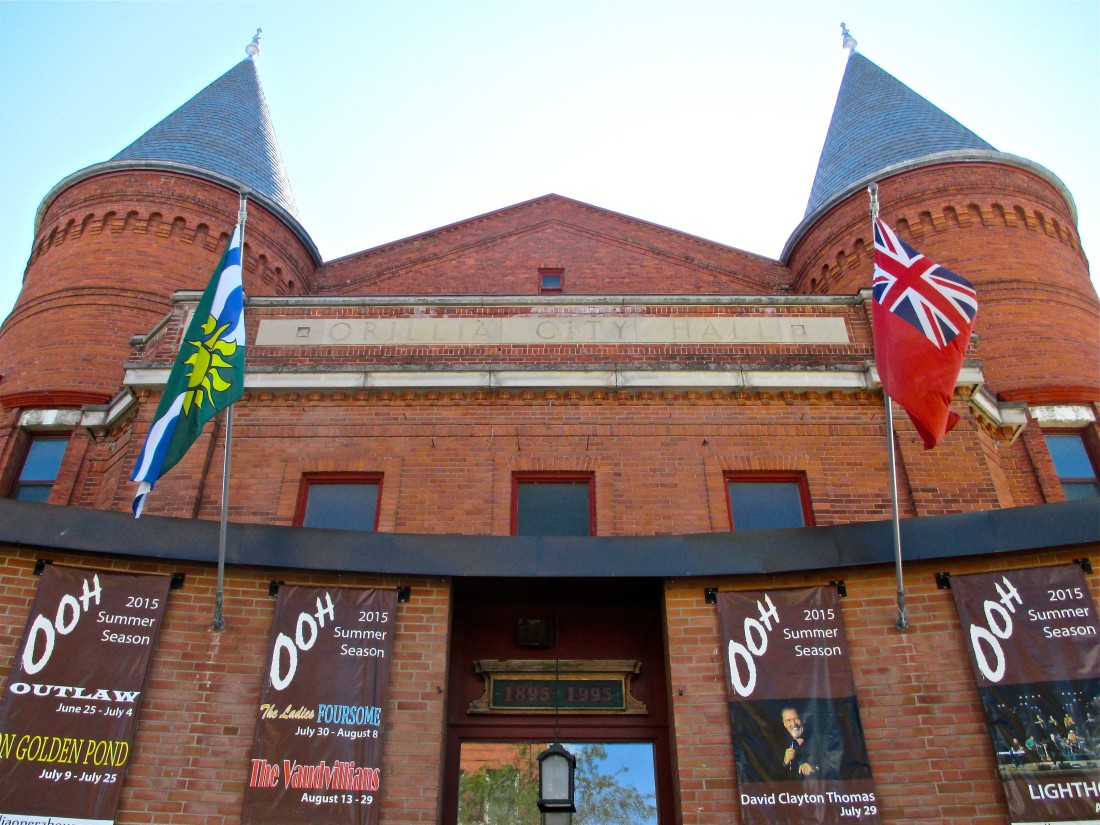 The air has cooled overnight. Old jazz standards play softly in the background as I descend the curved staircase to greet Guy Laporte and Craig Ashton in the kitchen of their Collingwood B&B, Craigleith Manor. They have hosted Designated Travel Companion (DTC) and me during our visit to Theatre Collingwood. In the front room, an abundance of food awaits: Greek yogurt, fresh fruit, local honey, coffee, juices, home made preserves and granola crafted by Guy (who will send you the recipe if you ask nicely). While he cooks our hot breakfast to order, I poke around the entryway, which they've thoughtfully furnished with rows of brochures for area attractions. Craig and I discuss the local arts scene and share our experiences of the second, third and fourth careers of those who move out of the big smoke to land in smaller, more fertile, communities.
Tight rolls of hay dot golden fields that reach out to distant tree lines as we zigzag (right turn, left turn, left right left left right) along back roads to Orillia. We park just off the main street and decide to top up with something simple and perfect, no high octane gas in our tanks. I spy a shiny espresso machine in the window of Mariposa Markets and order two Americanos over ice. It's a bustling place but the line is short and the barista efficient and we manage to get out before succumbing to the display case overflowing with pies and cakes and cupcakes made to look like hamburgers.
We sip our iced coffees and walk down Mississaga Street, literally down, as the road slopes gently towards the harbour and Couchiching Beach Park. DTC stops to admire some of the Streets Alive! public art and I stop to admire the retro appeal of the signs at Wilkie's Bakery. I stand there just long enough for the scent to hit me: it's butter and cinnamon and sugar and yeast and I am led through the doors nose-first.
I explain about the signs to the woman rolling out pastry. "We're old school here," she laughs. And never mind that I'm still full from breakfast. Never mind that I have a lunch reservation in an hour. I concede defeat and purchase a half loaf of Chelsea buns. Once safely outside, I see a weather-beaten sandwich board declaring "CANADA'S BEST BUTTERTART". I make a break for it.
At the waterfront, the bustle of downtown gives way to open water and open skies and an unforgiving late morning sun. We sit on a shaded bench along the boardwalk, and sip and chew in thoughtful silence, watching tufts of clouds float gently by. The Chelsea buns, just a sample for now, are somehow light and dense at the same time, with just the right amount of sticky goodness on top. An elderly couple quietly shares a crossword puzzle a few benches over, murmuring clues to each other. The magical tsst tsst tsst of a municipal lawn sprinkler is punctured by the whoops and leaps of a pair of young boys, briefly broken away from their mother. Summer sounds.
Lunch today is at the café on the grounds of the Stephen Leacock Museum. Operated by Cornucopia Catering, DTC and I eat in the shade of a canopy, taking in the view of the boathouse on Old Brewer's Bay. We share a chicken club sandwich, which arrives on toasted white, thickly cut breast meat and piled high with bacon. The accompanying hand-cut fries are crisp on the outside with pillowy centres. Couscous salad (tomato, basil, red onion) is flavourful and assertively garlicky like a good summer salad should be.
Fred Addis, curator of the museum since 2003, finds us just as we finish our meal. Warm and knowledgeable, he tours us through the 19-room, 1928 summer home, highlighting its history and that of its original owner.
Stephen Leacock surely needs very little introduction. "Canada's beloved humorist"—author, professor, public speaker, political scientist and historian—purchased this property in 1908 and spent summers here until his death in 1944. Mariposa, the town featured in his best known work, Sunshine Sketches of a Little Town, was a thinly disguised rendition of Orillia.
The first thing I notice upon entering the house is that it still smells like a cottage, despite not being used as such for more than 50 years. There is wood everywhere, floors, walls, ceilings, and I suspect this has something to do with it. "Norway Pine", Fred tells me, "and lots of windows and doors. The study and library, heavily lined with rows of books, have the dignified air as befits an internationally celebrated author. The basement billiards room, however, affirms the other important purpose of the house: retreat and entertainment.
"When I build my house, I shall make it very plain but at the same time very large. It will become a charming English place—I'm tired of cities and people—it's a case of good-bye proud world, I'm going home." Stephen Leacock
A small room off the library is devoted to the prestigious Leacock Medal for Humour, awarded annually since 1947. And rather than keep the upstairs as an exhibit of bedroom furniture, the museum has transformed the space into an art gallery. The current show features work from cartoonist Seth's recent deluxe edition of Sunshine Sketches of a Little Town.
At the Orillia Opera House, we grab our seats in the Studio Theatre, which are in the front row and practically on the stage. The full house is abuzz—this Wednesday matinee audience has come for a good time and the show, Norm Foster's The Ladies Foursome delivers the goods.
The play begins with a character silently warming up in professional golf gear. The arrival of the second character, and the first line of the play ("Shit!") gets a huge laugh. The crack of her opening a morning can of beer gets the second. A relentlessly funny show is launched.
The jokes come fast and often. Knowing glances are exchanged between girlfriends in the audience. There's a trio of women in the front row that I watch out of the corner of my eye, quite sure one of them will tumble from their seat, helpless with laughter. And while the show playfully pokes at the loves and lives of four women, it's a dig at the Toronto Maple Leafs that garners the biggest reaction of the afternoon.
Post-show, I chat with Wendy Fairbairn, General Manager of Orillia Opera House. She tells me that the Studio Theatre, city council chambers in a previous incarnation, holds 104 and is used mainly for spoken word productions. (The larger space of the Opera House—The Gordon Lightfoot Theatre—seats 700 and hosts musical concerts like this season's Lighthouse and David Clayton Thomas.) Consistently selling out the Studio Theatre in a packed 10-week summer season is creating big buzz for the theatre company. This year they're producing two shows themselves and presenting two shows by the Rose Theatre in Brampton.
I comment to Wendy on the terrific chemistry among the actors. She explains that three-quarters of the cast who premiered the play last summer at Upper Canada Playhouse are together again for this round. Same director, too. Jesse Collins, an Emmy-nominated fixture of Canadian film, radio, television and theatre, is "easy going, with a great perspective on what we do", she says. He shares her idea that summer theatre can simply be entertaining, not necessarily heavy in meaning. The smiling audience that rolls out of the Studio Theatre this August afternoon heartily agrees.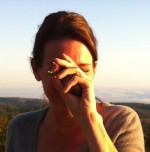 Anne Heathcote—writer, roadtripper, and theatre lover—is counting her blessings in Prince Edward County.
---