Westben Arts Festival Theatre, Campbellford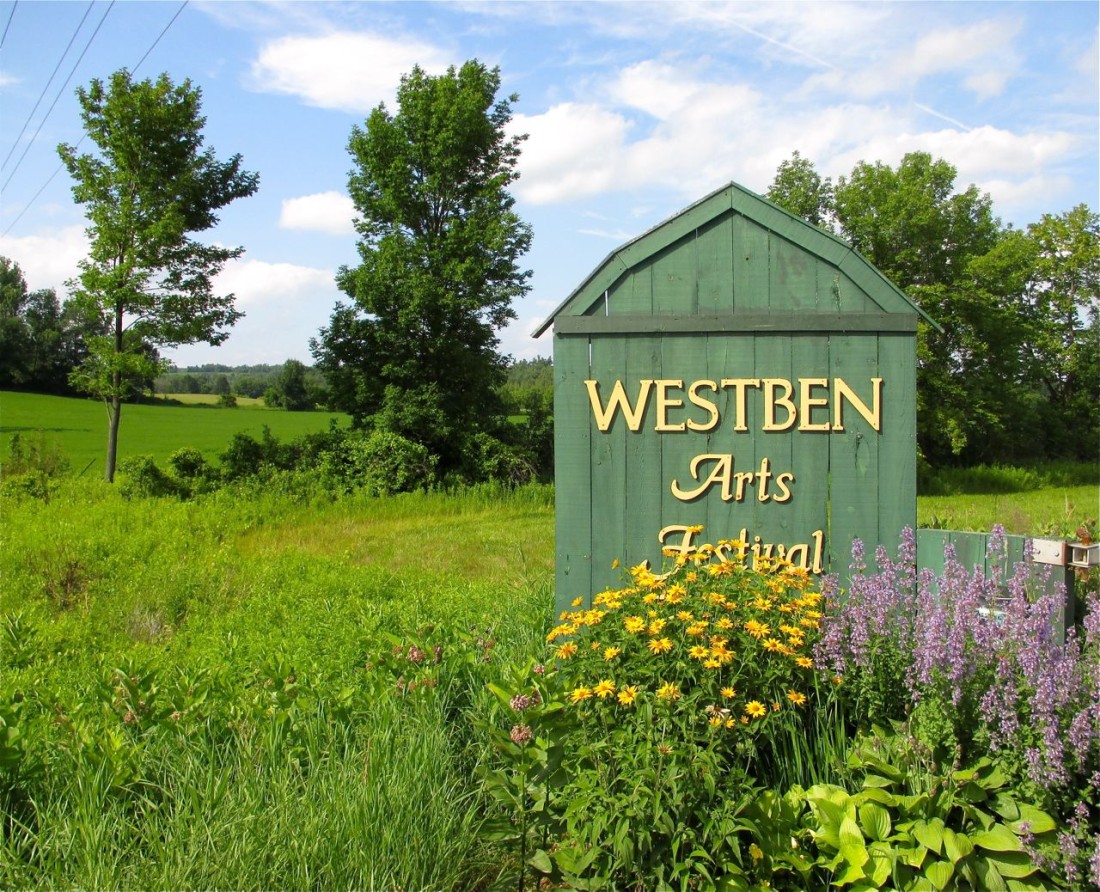 We are on the prowl for a giant toonie.
Arriving in Campbellford on the west side of the canal, my Designated Travel Companion (DTC) and I search for the landmark, a nod to local wildlife artist Brent Townsend who designed the polar bear on the reverse of the coin. We don't see any signs and so it kind of sneaks up on us, in the way only a 27 foot coin-on-a-stick can. As I pull out my camera, three kids race around the shrubbery and stop short upon spotting the monument.
"Wow!" says the middle child.
"Holy crap!" says her older sister.
The youngest child is rendered speechless.
Old Mill Park, where the toonie resides, is a tying-off point for boaters and affords a comfortable stroll up to the centre of town where you can stock up on the basics (Sharpe's Food Market, MacLaren Pharmacy) and the "basics" (more than a dozen different kinds of doughnuts made in-house at Dooher's since 1955).
On the way to our next destination, we pass by signs for World's Finest Chocolate factory outlet. Let that sink in for a moment: World's Finest Chocolate. Factory outlet. So of course we stop, the same family from the giant toonie right on our heels. This time it's the youngest who cries out "Oh my goodness!" as the scent of cocoa overtakes him.
At Ferris Provincial Park, the star of the show is the Ranney Gorge suspension bridge. While you can access it from the Trans Canada Trail on the other side of the river, entrance via the park gives you access to kayaking, hiking trails, a boat launch and campgrounds. As we make our way to the bridge, the air stills with a scent of something floral and delicate, and the temperature drops noticeably under the canopy of trees. The hike over to the river is deeply calming; you can hear the persistent rush of water over rock well before you see it and I notice my sense of urgency slipping away.
DTC presses to continue our food loop to Empire Cheese & Butter Coop, where coolers are stocked full of 43 (!) different kinds of cheese, all made on-site with traditional methods and without additives or preservatives.
A little further along County Road 8, we turn up Pethericks Rd to take the back way to Church-Key Brewing. It's a delightful gravel-topped route, up and down the rolling Northumberland Hills, with tidy limestone houses tucked into clutches of trees and lush hayfields tumbling off into the distance.
Based out of a 1878 Methodist Church in Pethericks Corners, Church-Key Brewing has been making and selling beer since 2000. Their cheeky slogan ("Have you been to church lately?") and names of beers (Grains of Wrath, Brun Au Mars) give you a heads up that this brewery doesn't take itself too seriously.
Tracing the river back towards town, we pull up to Lock 14 of the Trent-Severn Waterway for a leisurely look-see. The water at Crowe Bay is wide and gentle and offers up the occasional fish for anglers and ospreys.
There's that delicate scent in the air again and I ask Isabelle, the lock attendant, about its source. She points at a nearby tree: a small leaf linden, more than 50 years old. "It's aromatherapy." She often sees boaters lifting their noses to inhale deeply as their boats rise in the lock.
Just outside Campbellford on County Road 30, Westben Arts Festival Theatre greets you with a sweeping vista of green fields, the roof of the barn barely glimpsed through the treetops. DTC and I have planned a picnic on the meadow and so arrive a little early.
We pick up our Windswept Picnic Basket at the concession stand just past the ticket booth and take a seat at one of the umbrella-ed tables scattered about the lawns. Beautiful food, simply presented, accompanied by birdsong.
Our picnics include a roast beef sandwich and turkey, brie and pear on a croissant; pickles and vegetables with dip; home made cookies and a butter tart, which we lay out to share. Except the butter tart. Not sharing.
As we dine in the sun, we are joined by Westben co-founders Donna Bennett (Marketing & Advancement Director) and Brian Finley (Artistic & Managing Director). Both have enjoyed international careers (as a soprano, and as a pianist and composer, respectively), but moved here to Donna's hometown to start a family and to share their passion for music.
"We have the ability to connect profoundly with our community and generations and that means the world. At the same time, we nourish our own professional community, " Brian explains. The theatre hosts a wide variety of acclaimed musicians throughout the summer, sometimes sharing the stage with amateur performers, including the Westben community choirs. Both groups are enriched by the exposure to the other. "We aim to create pretension-free, accessible performances in a cornfield."
This perhaps underplays the majesty of the concert hall, which is what it really is, despite being fondly nicknamed "The Barn". The timber-frame structure, built in 2000 of local pine and BC cedar, was designed with close attention to sightlines and acoustics. It's a striking space: vaulted ceilings, a broad, shallow stage, and large doors on three sides that slide open to let the outside in. Nature is joyfully embraced as part of the experience. "Birds like Mozart best," says Brian.
Performances in The Barn run June 6 to August 2nd, and at other local venues, including the newly renovated Clock Tower Cultural Centre, throughout the year. The annual Christmas celebration in late November takes place in the unheated barn, audiences warmed with blankets and cider, the applause muffled by mittens.
But tonight is a perfect summer night. A persistent grey sky has finally surrendered into peerless blue as DTC and I take a post-prandial walk across the footbridge. A red-winged blackbird alights on the tallest reed surrounding the mill pond and we watch the audience saunter in, jovial and already laughing.
As for the show, well: the moment Matt Baram pops up as an inflatable Pinocchio in the backseat of a car, my love affair with Westben is cemented. Improv All-Stars showcases Linda Kash, Sandy Jobin-Bevans, Patrick McKenna, Naomi Snieckus, and Baram, who bring their sharp wits and years of Second City training to Westben's first foray into comedy. In introducing the evening, Kash says these friends love to perform improv and you can see why; they enjoy the antics onstage as much as we do. Even Brian, conscripted to provide musical support, needs the occasional good-natured nudge to stop chuckling and start playing.
It is an evening of smart humour, unexpected turns and derring-do and we leave the show spent with laughter. DTC and I stroll out arm in arm, gleefully recounting the legend of Inflatable Pinocchio.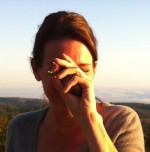 Anne Heathcote—writer, roadtripper, theatre lover—is counting her blessings in Prince Edward County.
---