Drayton Entertainment, Dunfield Theatre Cambridge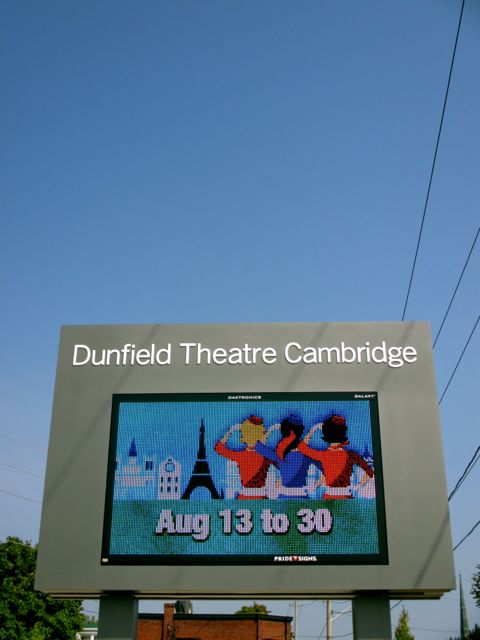 My day starts early, waking up in the middle of an impossibly delicious king-sized bed, sun just peeking around the edges of the window blinds, plaintive song of a mourning dove nudging me back under the covers. Tough gig.
I am off to Cambridge today to see the last show of the summer (for me, anyway) at Dunfield Theatre. Dear Millicent, my trusty GPS, says it's a two hour drive. Some mental math, working backwards: a 2pm curtain, lunch reservation at noon, time to wander around Cambridge beforehand means an 8am departure.
There isn't another guest in sight at Brentwood on the Beach as I kinda tiptoe to the entrance. I understand why Huron County markets itself as "Ontario's West Coast": folks here are kicking back, taking it easy. As I jot a note of thanks in the guestbook, owner Joan Karstens steps out of the kitchen to greet me.
Still in her pyjamas, she motions to a semi-private sitting area just off the main breakfast room, so we can have a quick visit. She sits down with a cup of coffee for each of us, and I regale her with tales of my yesterday including a review of the play. We have such a good chat that too much time passes and now I really must go. Joan offers to put something together for me to take on the road and, despite my longing look at the bounty of the breakfast buffet (cereal, yogurt, fresh fruit, cheese, tomatoes, bread, home fries, eggs Benedict and back bacon), I grab a bran muffin and dash to the car.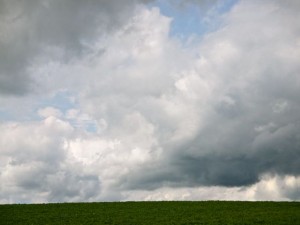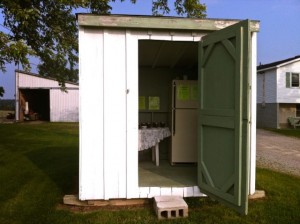 The drive away from Lake Huron takes me along two-lane blacktop through flat countryside, zipping past small villages and hamlets, some little more than crossroads and a sign. St. Joseph. Zurich. Hensall. Kippen. Just outside Egmondville, where the speed limit downshifts 90 -> 70 -> 50, I spy: "BACHERT'S JAMS & JELLY". Also "RASPBERRIES". No road trip is complete without some edible souvenirs, so I pull a U-ey and park next to the small white wooden shed by the highway. As I dig for my wallet, a man comes out of the house to greet me and proudly show off the jars in tidy rows on the table: raspberry jam and jelly, with or without rhubarb or strawberries or Saskatoon berries for the princely sum of $4.25. I grab two with the Saskatoon berries because it sounds exotic.
Millicent/GPS directs me right through the heart of Stratford and nearby Shakespeare but I do not stop, as tempting as all the Ye Olde shops are. Had I planned even a little, I might have come into Cambridge the back way, along Homer Watson Boulevard and Blair Road, rather than hitting my old nemesis Hwy. 401. But, well, hindsight, etc.
Cambridge is a relatively new city; a 1973 creation of amalgamation of the city of Galt with the towns of Preston and Hespeler, all with origins that date back to the early 1800s. Today, Cambridge has a population of 125,000+ and the shops and businesses to support a community this size; I see this in great evidence when Millicent takes me down busy Hespeler Road. When I get closer to Dunfield Theatre, in what is officially the "Historic Downtown District" (but what the locals still call Galt), I can see the bones of the old city.
There's something about a downtown grown around a river that lends it a sense of regality and ease, but also mad traffic intersections. There is one left turn that is more crooked elbow than right angle. My GPS keeps losing the signal and my own sense of direction seems particularly impaired today. This allows me to see the lovely historic buildings, several times in fact, as I make repeated wrong turns.
Solution: I decide to nab a good parking spot at the theatre and meander on foot to the restaurant. This side of the Grand River walk has a paved surface on a slight rise, nicely shaded and perfect for strolling. The Cambridge Sculpture Garden is located here too, providing spots for quiet contemplation.
Along Grand Ave., I count three old churches with pointy spires and a more modern, less-pointy one. Trinity Anglican Church has a beautiful, elaborate low stone wall of a kind I've never seen before, nor am I able to find any information on. There's a lovely labyrinth garden planted with red grasses directly across from the sanctuary; I learn that this belongs to the church. In doing so, I also learn that there is a Labyrinth Network in Canada, but that's another story.
Where Grand Ave. meets Park Hill Road sits Napa Grille & Wine Den. It looks exactly like you imagine it would, an ode to California wine country. There are big airy rooms with light-coloured walls and dark wood trim, fine upholstered chairs in the dining room and modern leather seats in the wine den, the windows partly shuttered against the harsh midday sun.
There's a nicely rounded list of $10 lunch items like sandwiches and salads, and 17 (!) wines available by the glass. However, I want to mark my final show of the summer in an appropriately ostentatious manner, so fresh-shucked oysters and a glass of sparkling Bottega Prosecco it is!
There is a lot of happy chatter around me as the lunch rush gets on track. The clientele seems to be a mix of couples, work meetings, and groups of girlfriends celebrating birthdays, the latter given away by the gift bags on the floor, poorly concealed behind crossed ankles.
Service is brisk and friendly, everyone greeted with a frosted glass of ice water as soon as they sit down, a very appreciated gesture on this sweltering day. The oysters arrive, seven little beauties, perfectly shucked and shimmering on a bed of crushed ice. Do I take hot sauce? Yes, I do, and a econo-size bottle of Tabasco is quickly proffered. Perfect.
Now, about that sweltering. Today, August has returned with a vengeance. The temperature gauge in my car says 32 degrees Celsius which, with the humidex, translates roughly into 9000 degrees in the shade. My math may be off a little.
Nonetheless, I decide to walk back to the theatre the long way, crossing the river so I can get a better look at the Parkhill Dam, a favourite urban fishing spot. Just south of the bridge is Mill Race Park, which features a lovely stone amphitheatre created from the ruins of the Turnbull Knitting Mill; it's a popular place for weddings. In the nearby concession stand, the absolutely delightful and grumpy L.A. Frank's, knows a good thing when they see it; newly-minted brides and grooms are treated to a free ice cream cone.  L.A. Frank's started off more than 20 years ago as a little hotdog stand, quickly progressing to hand-cut fries, "holey burgers" (doughnut-shaped to cook quickly and evenly) and malted milkshakes. Its opening in May of each year heralds the unofficial start of summer. The smarty-pants signage ("Best little food joint by a dam site…") covering the exterior of the small heritage building makes me want to give them my money.
Downtown Cambridge appears to be thriving despite the presence of many big box stores on the outskirts. As testament to far-sighted city officials and dedicated residents, an impressive number of historical buildings still stand. The grand Former Galt Post Office is a good example; new plans have just been approved to renovate it into a library, restaurant, with other creative spaces inside. Similarly, the refurbished and repurposed Riverside Silk Mill now houses University of Waterloo's School of Architecture.
Just around the corner from there, Dunfield Theatre Cambridge is lodged in a brand new $14M complex. Opened in March of 2013, the building still has that new car smell. Everything is clean lines and light and space; you feel it the moment you walk past the ticket booth and into the glass-lined lobby. In addition to the 500-seat theatre, the building houses the administrative offices for Drayton Entertainment.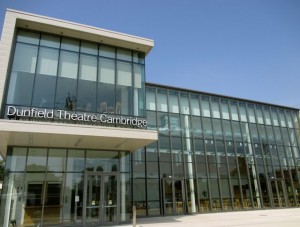 They are the umbrella organization that oversees the operation of seven theatres across Ontario. Starting out in the former town hall of Drayton, Ontario (about 30 minutes north of Kitchener-Waterloo ) in 1991, Drayton Entertainment has grown to include theatres in Grand Bend, Penetanguishene and St. Jacobs. Wide-reaching subscription packages allow the theatre-goer to choose from 19 productions for any date at any of their playhouses. A glance at the season line-up reveals a focus on comedies and musicals, big (Les Miserables) and small (A Closer Walk with Patsy Cline), clearly a successful blueprint for this award-winning company.
Dunfield Theatre Cambridge is unusual in that the season extends year-round. The next show up is Broadway Heroes which plays for a few weeks in October, and is followed by the Disney showstopper The Little Mermaid, running almost to Christmas. Today, however, I'm not seeing a musical. I like the symmetry of ending with a farce, same as I began in Morrisburg in June.
Boeing Boeing is adapted from the original 1960 French play by Marc Camoletti. It tells the story of a swinging playboy architect who juggles three fiancées, all airline attendants, with the assistance of his long-suffering housemaid. It goes smoothly until once-reliable airline schedules (clearly this is a period piece) go awry and all three land in his Paris apartment on the same day.
The theatre is the largest I've been in this summer. There is an impressive, brightly illuminated red velvet curtain running stage floor to ceiling, adding to the sense of occasion. I decide to finally take part in the ubiquitous 50/50 draw, a fun fundraising staple at many summer theatres. Tickets are $2 each/3 for $5; I take a half dozen. The winner is to be drawn after intermission and as it's a good-sized house, I expect a good-sized pot. I am not disappointed—$194. (Spoiler alert: I don't win.)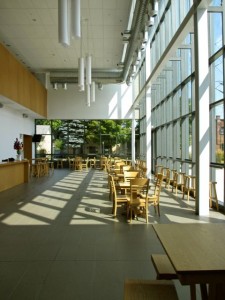 When the curtain rises, I count seven doors on the set which, to my mind, means an exponentially larger potential for well-timed door-slamming entrances and exits. If someone were to devise a French farce formula, I imagine it would go something like: # of doors in set x # of scantily clad women x misunderstandings = X humour. There's no doubt why this popular play is enjoying a recent revival.
The cast of Boeing Boeing features a roster of well-known and well-loved Drayton Entertainment regulars, plus a couple of actors making their Drayton debut. Keith Savage, playing the nebbish from Wisconsin, is a crowd favourite in what can only be described as an acrobatic performance. Indeed, he whirls and leaps and somersaults backwards, even hopping madly like a rabbit at one point. Bertha the wise-cracking maid, played by Broadway veteran Valerie Boyle, brings down the house repeatedly with a sharp-tongued retort and a roll of the eyes. The actors work hard to draw out every laugh, much to the delight of the audience; I look back to see big, open-mouthed grins on the faces behind me. None of it would work, however, without the firm hand of Director Marcia Kash to ensure the precise timing and quick pace needed to keep the romp romping. The crowd at Dunfield Theatre Cambridge absolutely eats it up.
After the show, I dash out the door to catch last call at the excellent Cambridge Butterfly Conservatory. I intend to deke west on the 401 but, me being me, I get stuck in the eastbound lanes, heading for Toronto. I momentarily consider performing a few backtracking manoeuvres but, a moment later, common sense descends; I decide to take this as a sign. I continue east, towards home, and relax into the drive.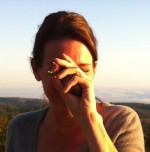 Anne Heathcote—writer, roadtripper, theatre lover—is putting her feet up for a bit in Prince Edward County.
---