Welcome to Theatre on the Ridge and Festival 2018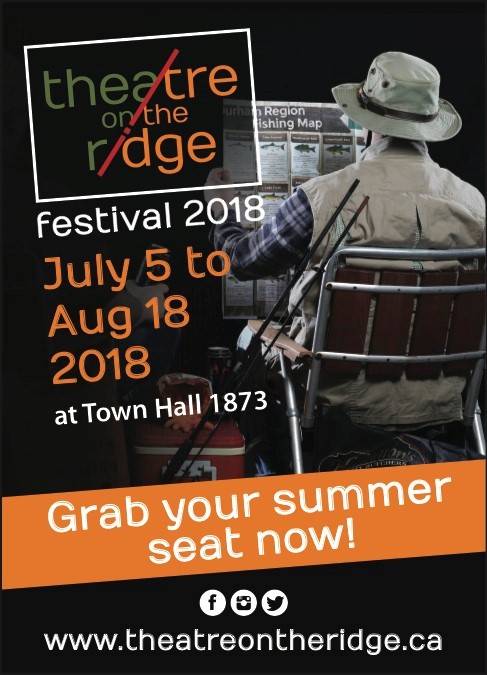 Now in its 4th year, Theatre On The Ridge (formerly Theatre 3×60) continues to give the Region of Durhamentertaining and innovative professional theatre company that captivates on and offstage. Since 2013, we have consistently committed to artistic excellence, accessibility, education and audience engagement while nurturing new artists and theatre works.
This summer, Festival 2018 brings five productions to the stage, engaging and entertaining our audiences with classic, Canadian and international plays. Summer 2018 also sees the return of the popular Pine Grove Plots: History to Die For cemetery walks on location in Pine Grove Cemetery and downtown Port Perry; and the premiere of an original theatre production for young audiences at the Scugog Memorial Public Library entitled Monsters and Milfoil: A Tale of Lake Scugog.
Each summer we are able to pair a quality big city theatre experience with the welcome and appeal of small town rural hospitality. Our productions take place in the historic Town Hall 1873 – Centre for the Performing Arts in downtown Port Perry and other local locations, all close to the waterfront, restaurants, shopping and accommodations. Take advantage of our Season, Family Group or Saturday Doubleheader ticket packages and plan some extra Port Perry time into your theatre visit.
We're excited about our new name, new direction and our 2018 season and encourage you to join us on the ridge this summer!
---